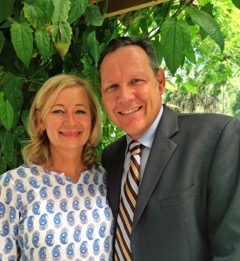 Stefan and Bea Bolsen love to help people selling and buying properties for lifestyle and investment. Real Estate, construction and design is Stefan and Bea Bolsen's passion besides their family. Born and raised in Hamburg, Germany they bring an international luxury approach to local real estate and expand their clients reach to European Buyers.  When Stefan was a little boy he worked on his father's construction sites when his friends went to the beach. Looking back, he is grateful and blessed to have had such a great teacher. His father taught him work ethic, perfection and ignited his love for real estate. Before the Bolsen's moved to the US Stefan worked as an Attorney at Law and in his spare time constructed, remodeled, bought and sold homes and condos in the Hamburg and the German Baltic Sea vacation areas. When they visited Marco Island in 1999 they fell in love with SW Florida and bought their first condo in the US that they sold 6 months later with a 40% profit. They say success comes automatically when you love what you do. Boy where they right. Stefan became a full time real estate broker and convinced his wife to quit her Banking job to join him in real estate. Over the last years they closed over 100M Dollars in real estate transactions and helped many investors buying and selling real estate. Clients like the Bolsen's friendly way of doing business, their real estate experience, law background and European reach. Clients believe selling homes is easy, but the Bolsen's just make it a pleasant experience and solve all their selling problems in the background with their expertise and network of professionals. Success breeds success and their hunger for advancing their skills and knowledge led to new opportunities. As a Master Franchise Partner at Engel and Volkers Florida and Head of Real Estate Stefan learned exclusive Marketing, Branding, Franchising and International Networking. 7 years later Stefan and Bea went a step further into complete independence when they founded 5th Ave Real Estate, with two boutique offices in downtown Naples and Marco Island. Ownership is a deeply rooted tradition in their family. Timing was right. They put everything they had learned into action and assembled a team of International Real Estate Consultants. In only 4 years Coldwell Banker wanted to buy their company when they reached 50M Dollars in yearly sales. The largest Real Estate Company in the world got their attention and Stefan endeavored on a new journey as the Managing Broker of their Marco Island office. What an opportunity to learn from the best. 50 agents needed a new consultant, leader and mentor and Stefan was very grateful for such an amazing opportunity. He experienced the Corporate America World with all it's pros and cons, but always valued the relationships to his agents and customers most. He must have done something right when he noticed that he developed an outstanding reputation in the Naples and Marco Island arena amongst agents and customers. In his previous live as a real estate attorney he learned to analyze complicated problems, structure and simplify them to find practical solutions for his customers. Outside of Real Estate a healthy Work-Life-Balance is very important for the Bolsen family. The Naples-Marco Island area makes it really easy for them with the best lifestyle you can get in the US. Golfing, Boating, Beaching, Biking, …. and the best air and water quality you can imagine, offers endless possibilities. Not for nothing Naples has made it into the top 10 for longevity in the US.
Call, WhatsApp or FaceTime The Bolsen Team today at 239.285.1332 to find out why so many sellers and buyer like to work with them.
A friends' referral is the greatest compliment to our business.