New Construction Homes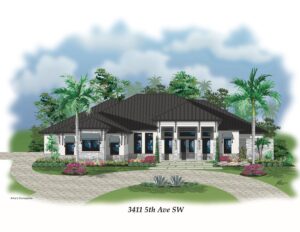 There is nothing better than moving into a brand new home. It's not only the pleasure of being the first person breathing and living in a new home, it also provides peace of mind when you live in a home that was build to resist against the elements in Florida. While older homes got flood and wind damaged from the latest Hurricanes Wilma, Irma and Ian in SW Florida, all new homes were almost untouched. New homes must comply with the newest building codes and energy standards. A new quality home is low maintenance for at least 10 years, enjoys lower insurance rates,  and saves money in the long run.
We offer our customers new construction homes in different locations and in various stages of completion. We only selected the best lots available with uplands, so you don't have the burden of a timely and expensive due diligence process. Our Weber Woods and Golden Gate locations allow the construction of additional buildings on the property.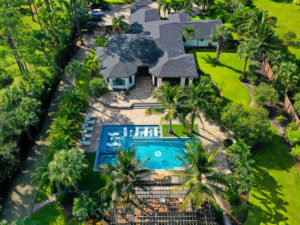 According to the existing E-Zoning, Guest Houses are allowed as long as they are not larger than 40% of the main houses living space. Example: A 2,500 SF home allows for a 1,000 SF Guest House on the property. All of our new homes are highly customizable when it comes to selections for flooring, kitchen- and bath cabinets, appliances, counter tops, home automation, roofing, insulation, additions such as pools, guest houses, barns and garages. Structural changes are sometimes possible and will prolong the delivery time of a home.
Here are our new construction home locations with anticipated completion date: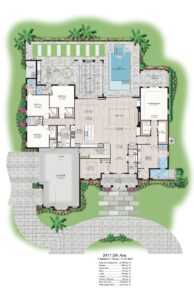 Custom Homes are for buyers who want to build a specific home of their dreams or needs with all details as preferred. It starts with identifying and purchasing a buildable lot. That's not easy in todays market with limited lots available for sale. We only advise to purchase a piece of land after extensive due diligence. In 2021 we only recommended to purchase 65% of lots selected. Golden Gate Estates in particular is a patchwork of Uplands and Wetlands and we work with professional wetland experts to determine the quality of the land. After the lot purchase it is time for the buyer to select a home design with one of our preferred architects in coordination with our builders. We only work with the best builders in the area, who complete a quality home from permit to CO in only 6 months. They contact our clients weekly with building updates and material selections to guarantee the best  construction experience.
Bring us your dreams and we make them reality. Contact us today for models and pricing. E-MAIL.
Vacant lots for your custom home: 
777 13TH ST NW, NAPLES, FL 34120 | 2.5 acres, 100% Uplands, $299,000 | MLS INFO

ADDRESS MIGHT CHANGE BASED ON BUILDING DEPARTMENT

1275 6TH AVE, MARCO ISLAND, FL 34145 | 81′ X 111′ | $349,000 | MLS INFO
More buildable lots available.
Contact us for
Lot inventory or to find your preferred lot in Naples, Marco Island or Bonita Springs. We have access to the Naples and Marco Island MLS and a large client base of lot owners.
Investment opportunities. Lots and spec homes.
Inventory homes.
Your custom dream home.
Looking forward working with You.
Bea & Stefan Bolsen, 239.285.1332, E-MAIL.